Some highlighted events I attended in the past years.
June 22th, 2017 – Meetup: Help, mijn IoT-apparaat wordt gehackt! in Hilversum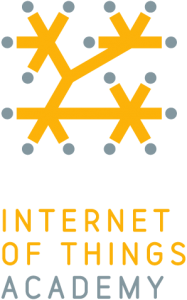 Organised by: Internet of Things (IoT) Academy
Location: Koninklijke PTT Nederland N.V. (KPN) Network Operating Center (NOC) in Hilversum
Speaker:
Mark de Groot – Team Leader Ethical Hacking at KPN
Internet of Things (IoT) Academy
January 25th, 2017 – ICT=Smart, the major ICT event in Nijmegen

Plenary
Theo Joosten – Director Faculteit Economie en Management (FEM) at Hogeschool Arnhem-Nijmegen (HAN)
Casper Smeets – Director Digital Health at Rockstart
Richard van Tilborg – Director Ordina Smart
Workshop Communicating with Internet of Things (IoT)
Subjects: ESP8266, MQTT and connection with website
Speaker: Peter Martin – db8 & MeetUP: Linux Nijmegen
https://ict-smart.nl/
December 15th and 16th, 2016 – Cisco DevNet Express – workshop – Amsterdam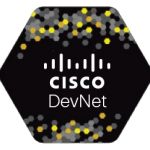 Workshop about Digital Network Architecture (DNA) programmability, for anyone interested in understanding how and why to develop using Cisco Enterprise Network Programmability tools and APIs and prefer a 'listen, learn and then put in into practice' learning style.
Discussed technologies: Automation and Analytics, APIC-EM and its REST API, Cisco Open Device Programmability (incl. YANG REST CONF APIs), VIRL (Virtual Internet Routing Lab), Cisco Mobility eXperience APIs (CMX), Spark, Tropo, and NeXt (Network Embedded Experience).
https://developer.cisco.com/
September 24th, 2013 – meetINN ICT & Healthcare, Novio Tech Campus – Nijmegen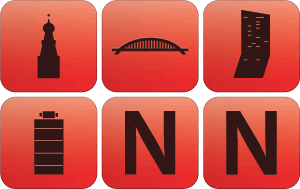 Speakers: Lucien Engelen, Director Radboud REshape & Innovation Center at Radboud University Nijmegen Medical Center and John Schalken, Program Director SMB bv Facilities&Support in Life Sciences at UMC St Radboud.
http://www.ictnetwerknijmegen.nl/
December 20th, 2012 – The Android NFC Meetup, High Tech Campus – Eindhoven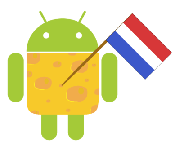 When you put two Android phones with NFC (Near Field Communication) capabilities close to each other… real close… in some apps a "Touch to Beam" dialog pops out and you can start sending pictures, or contact details, or whatever the programmers have come up with. NFC is an interesting way to communicate and which the latest Android devices are bringing to the masses.
In this meetup these questions were discussed: What is NFC? What is it's future potential? How can you use the "Touch to Beam" API in your own Android app and create whole new experiences for your end-users?
http://www.dutchaug.org/events/93925582/
March 1th, 2012 – #DEVDATE Domotica, High Tech Campus – Eindhoven

DEVDATE is een serie events voor software developers, gericht op het delen van kennis en innovatie.
Dagvoorzitter: Niek Boes bekend van zijn show "The Art Of Voice" nu in de rol van 'human robot'.
Presentaties door: Richard Pasmans (Stichting Smart-Homes), Peter Vink, (Sr. architect bij TASS technology solutions) en David Lemereis (blogger bij Bright.nl).
Blogpost van mij over het op afstand bedienen van de verwarming
January 19th, 2012 – Theme Thursday: "From idea to app", Baarn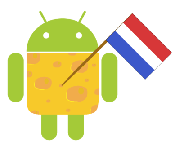 The very first DutchAUG meetup about the Android internals was in the form of a mini conference with the theme "From idea to app".
Sessions about concept and (interaction) design, best practices about developing and testing an app, and a session about how you can make the app visible on the market.
http://www.dutchaug.org/events/39918942/
March 16th, 2011 – Health Valley Event, Nijmegen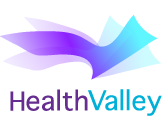 Health Valley is een platform van bedrijven, overheden, kennis- en gezondheidszorginstellingen met als doel kennis en kansen te koppelen op het snijvlak van gezondheid en technologie. Health Valley is ontstaan vanuit de provincies Gelderland en Overijssel, maar het werkgebied is groter. Samenwerking laat zich niet inperken door regionale begrenzingen, zeker niet op het gebied van gezondheid en technologie.
Several NLJUG events (J-Fall / J-Spring)

NLJUG: Dutch Java Users Group consists of business partners, software developers, application architects, technical managers, students, and new media developers that have a common interest in all aspects of Java Technology.
February/March 2010 Adobe LiveCycle ES2 Winter Camp  Spa, Belgium
Adobe LiveCycle Enterprise Suite (ES2) is a SOA Java EE-based server software product from Adobe Systems Incorporated used to build applications that automate a broad range of business processes for enterprises and government agencies. It combines technologies for data capture, information assurance, document output, content services, and process management to deliver solutions such as account opening, services and benefits enrollment, correspondence management, request for proposal processes, and other manual based workflows. LiveCycle ES2 incorporates PDF (Portable Document Format) technology with Flex (Flash-based UI technology) to allow developers to create human interactive applications. Source: Wikipedia