Some highlighted events I attended in the past years.
March 7th, 2019 – IT Kenniscafé in Soest
Location: National Military Museum, Soest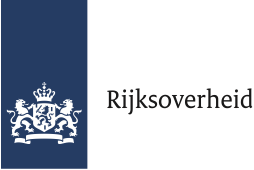 Attended presentations:
Manager Security Operations Center (AIVD/SOC) – Living in a Assume Breach SOC
What is it like to work in a SOC of an intelligence and security service? What does the threat landscape look like? What technical challenges do you encounter? What kind of people can work there and what kind of career can you make? The AIVD examined this as openly as possible on the basis of anecdotes and examples.
Jelle van Haaster (Researcher Cyber Operations/Dutch Department of Defense) – The Changing Context of Cyber Operations
The focus of cyber operations and security is changing from technical to holistic. Increasingly, it is about the cognitive consequences of the use and misuse of information technologies.
November 6th, 2018 – TEDx Venlo in Venlo

Location: De Maaspoort, Venlo
Speakers:
Rob Collin – The future of new treatments for ultra-rare diseases
Peter Broekmans – Housing first: a house number for everyone
Sophia Gruner – Mental Training, Engage with your inner network
Charlotte Hendriks – Breaking fertility taboo's with 'a pin for your thoughts'
Nicole Vernhout – Running for awareness, become the ultra version of yourself
Jeroen Burks – Channeling 'hot air' waste to your greenhouse
Daniëlle van Went – The hidden dark world of human trafficking
Menno Lauret – Plasma for a sustainable world
Marc Pruijssers – What you see is what you get
Toine Sterk – Learning Hurts
Hans Lenders – Battling for an identity
Malou Beemer – Designing is working with the body
April 12th, 2018 – Luminis' DevCon – The art of software engineering in Ede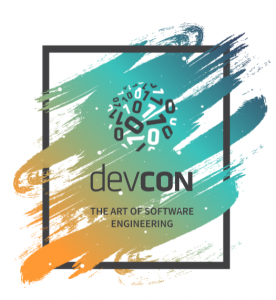 This developer conference is a platform where knowledge is shared between IT specialists. Focused was on trends and the latest software development technologies. Multiple technical sessions were presented by renowned international and national speakers who also shared their experience and knowledge through a series of parallel sessions.
Organised by: Luminis
Location: CineMec Venue in Ede, the Netherlands.
Attended presentations:
Opening & Keynotes

René van Hees (Chief Software Architect at Thales Netherlands)
Rudy van Buren (McLaren's Worlds fastest Gamer 2017)
Hans Bossenbroek (Co-founder & CEO of Luminis)
Pep Rosenfeld (Boom Chicago's creative multi-tasker: Writer, performer, director, trainer, stand-up comedian, public speaker, host and facilitator)

Get Onboard with the Internet of Ships

Florus Wilming (Co-founder of Onboard)
Pim Voeten (Software Engineer at Luminis /Rotterdam)

Learning to rank search results (Combine Machine Learning with Search)

Jettro Coenradie (Fellow at Luminis /Amsterdam)
Byron Voorbach (Search & Data Engineer at Luminis /Amsterdam)

Migrating to Java Modules

Sander Mak (Fellow at Luminis /Apeldoorn)

What you didn't know you wanted to know about the JVM

Angelo van der Sijpt (Fellow at Luminis /Eindhoven)
Februar 24, 2018 –  Thalia Symposium 2018 – 'Offensive Security' in Nijmegen

The program focused on the uses offensive security has for both criminals and catching criminals. It went also into offensive security on a lower level by discussing multiple technologies and the security concerns around these technologies. Finally, multiple different views were presented on offensive security by posing controversial statements by Bart Jacobs to panel members of different backgrounds.
Organised by: Thalia, the study association of Computer Science and Information Science – Radboud University Nijmegen.
Location: De Lindenberg, Ridderstraat 23, Nijmegen.
Attended presentations:
Offering a Perspective – 'Stefan' (AIVD)
Security program: Compliance- or risk driven – Jeroen Aijtink (Motiv)
A trip to India: Hunting down a criminal call center – Bart Roos (Northwave)
How to hack a bank – Henri Hambartsumyan (Deloitte)
November 22, 2017 – Purple Nectar in Amersfoort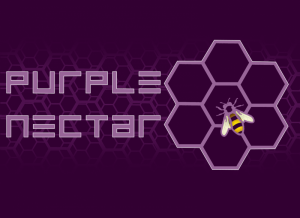 Georganiseerd door:
Defensie Materieel Organisatie (DMO) / Joint IV Commando (JIVC) / Kennis, Innovatie, Experimenten en Simulatie (KIXS)
Locatie: Militair oefenterrein De Vlasakkers, Amersfoort
Opening door:
Directeur JIVC Ron Kolkman
Luitenant-generaal J.D. (Dennis) Luyt
Bezochte lezingen:
Command & Control and the Future of the Command Post
Risicodetectie analyse in vijandelijk gebied, OSINT and GEOINT Analysis
De toepassing van Augmented Reality binnen Defensie
Big Data applied for cyber defense and threat hunting
OpenVPN-NL Codemo: samenwerken aan een doeltreffende DepV crypto!
Ondersteuning Maritieme Commandovoering: CD&E met data mining en machine learning
November 7th, 2017 – TEDx Venlo in Venlo
Speakers:
Alie de Boer – Showed why you need to look critically at food
Ruud Dullens – Virtual reality and knowledge retention
Stephan Schürmann – The next big step in 3D printing
Jacky van de Goor – An important question in life – Life in One Question
Michel Weijers – Add value to your life and the environment
Vincent Pijnenburg – Being a 'Borderlander'
Philippe van der Grinten – The secret to a healthy soil – Bokashi
Frankie Dickens – Open your eyes about refugees
Howard Lettinga – TED Tools for Life
Li An Phoa – Why to care for drinkable rivers
Roy Lenders – Possibilities of Artificial Intelligence
Ans Hekkenberg – More women in science
November 2nd, 2017 – Symposium 'De kracht van Kwartiermaken' in Soesterberg


Organised by: Kwartiermakersgilde
Location:"Field Lab Smartbase", Kamp Soesterberg, Soesterberg
Speakers:
Huub Janssen (director Kwartiermakersgilde) – Opening;
Julia Schmidt (psychology master thesis) – Presentation psychological study personality traits/characteristics of 'kwartiermakers';
Cees Neuvel (Rivierduinen) – Presentation methodology of 'kwartiermaken'
Lieutenant Colonel Van Loon (Royal Netherlands Army) – Initiator Fieldlab Smartbase
More information about Fieldlab Smartbase:
Majoor Rijnsburger (Urban Search And Rescue Team (USAR)/Royal Netherlands Army) – Presentation about USAR mission in Sint Maarten after the hurricane and about logistics at Royal Netherlands Army;
Urban Search And Rescue Team (USAR)
Sonja van Meerbeek ( Co-founder and director of 'Ideas from Europe'/TEDxBinnenhof) – Ideas from Europe is an independent foundation that facilitates the joint development of solutions to global challenges. It's about working together (entrepreneurs, investors, businesses, scientists, citizens and governments) towards a shared purpose.
Ideas from Europe
June 22th, 2017 – Meetup: Help, mijn IoT-apparaat wordt gehackt! in Hilversum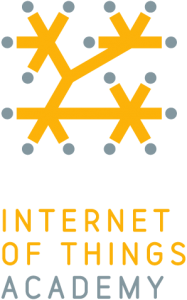 Organised by: Internet of Things (IoT) Academy
Location: Koninklijke PTT Nederland N.V. (KPN) Network Operating Center (NOC) in Hilversum
Speaker:
Mark de Groot – Team Leader Ethical Hacking at KPN
Internet of Things (IoT) Academy
January 25th, 2017 – ICT=Smart, the major ICT event in Nijmegen

Plenary
Theo Joosten – Director Faculteit Economie en Management (FEM) at Hogeschool Arnhem-Nijmegen (HAN)
Casper Smeets – Director Digital Health at Rockstart
Richard van Tilborg – Director Ordina Smart
Workshop Communicating with Internet of Things (IoT)
Subjects: ESP8266, MQTT and connection with website
Speaker: Peter Martin – db8 & MeetUP: Linux Nijmegen
https://ict-smart.nl/
December 15th and 16th, 2016 – Cisco DevNet Express – workshop – Amsterdam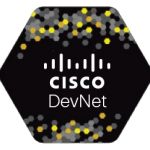 Workshop about Digital Network Architecture (DNA) programmability, for anyone interested in understanding how and why to develop using Cisco Enterprise Network Programmability tools and APIs and prefer a 'listen, learn and then put in into practice' learning style.
Discussed technologies: Automation and Analytics, APIC-EM and its REST API, Cisco Open Device Programmability (incl. YANG REST CONF APIs), VIRL (Virtual Internet Routing Lab), Cisco Mobility eXperience APIs (CMX), Spark, Tropo, and NeXt (Network Embedded Experience).
https://developer.cisco.com/
September 24th, 2013 – meetINN ICT & Healthcare, Novio Tech Campus – Nijmegen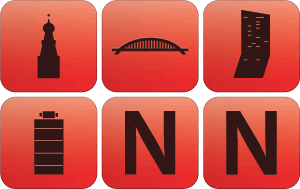 Speakers: Lucien Engelen, Director Radboud REshape & Innovation Center at Radboud University Nijmegen Medical Center and John Schalken, Program Director SMB bv Facilities&Support in Life Sciences at UMC St Radboud.
http://www.ictnetwerknijmegen.nl/
December 20th, 2012 – The Android NFC Meetup, High Tech Campus – Eindhoven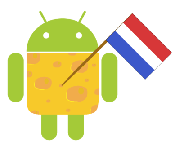 When you put two Android phones with NFC (Near Field Communication) capabilities close to each other… real close… in some apps a "Touch to Beam" dialog pops out and you can start sending pictures, or contact details, or whatever the programmers have come up with. NFC is an interesting way to communicate and which the latest Android devices are bringing to the masses.
In this meetup these questions were discussed: What is NFC? What is it's future potential? How can you use the "Touch to Beam" API in your own Android app and create whole new experiences for your end-users?
http://www.dutchaug.org/events/93925582/
March 1th, 2012 – #DEVDATE Domotica, High Tech Campus – Eindhoven

DEVDATE is een serie events voor software developers, gericht op het delen van kennis en innovatie.
Dagvoorzitter: Niek Boes bekend van zijn show "The Art Of Voice" nu in de rol van 'human robot'.
Presentaties door: Richard Pasmans (Stichting Smart-Homes), Peter Vink, (Sr. architect bij TASS technology solutions) en David Lemereis (blogger bij Bright.nl).
Blogpost van mij over het op afstand bedienen van de verwarming
January 19th, 2012 – Theme Thursday: "From idea to app", Baarn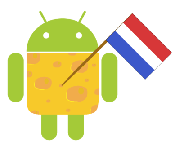 The very first DutchAUG meetup about the Android internals was in the form of a mini conference with the theme "From idea to app".
Sessions about concept and (interaction) design, best practices about developing and testing an app, and a session about how you can make the app visible on the market.
http://www.dutchaug.org/events/39918942/
March 16th, 2011 – Health Valley Event, Nijmegen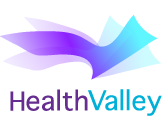 Health Valley is een platform van bedrijven, overheden, kennis- en gezondheidszorginstellingen met als doel kennis en kansen te koppelen op het snijvlak van gezondheid en technologie. Health Valley is ontstaan vanuit de provincies Gelderland en Overijssel, maar het werkgebied is groter. Samenwerking laat zich niet inperken door regionale begrenzingen, zeker niet op het gebied van gezondheid en technologie.
Several NLJUG events (J-Fall / J-Spring)

NLJUG: Dutch Java Users Group consists of business partners, software developers, application architects, technical managers, students, and new media developers that have a common interest in all aspects of Java Technology.
February/March 2010 Adobe LiveCycle ES2 Winter Camp  Spa, Belgium
Adobe LiveCycle Enterprise Suite (ES2) is a SOA Java EE-based server software product from Adobe Systems Incorporated used to build applications that automate a broad range of business processes for enterprises and government agencies. It combines technologies for data capture, information assurance, document output, content services, and process management to deliver solutions such as account opening, services and benefits enrollment, correspondence management, request for proposal processes, and other manual based workflows. LiveCycle ES2 incorporates PDF (Portable Document Format) technology with Flex (Flash-based UI technology) to allow developers to create human interactive applications. Source: Wikipedia